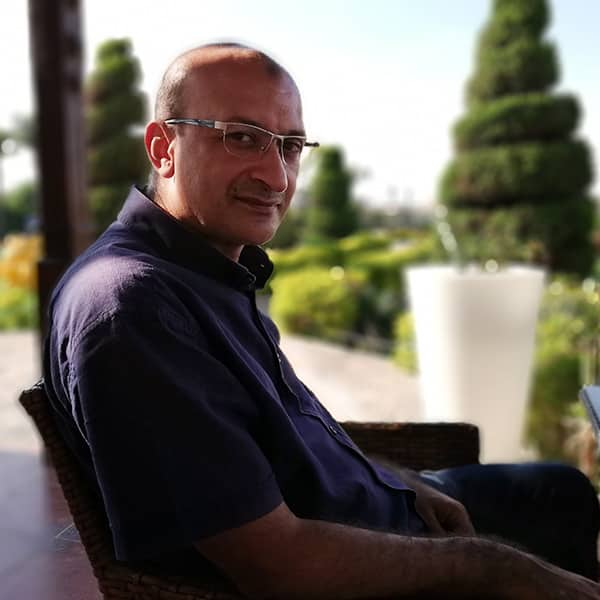 What inspired you to become an artist?
I've had a love of art since childhood and received quite a bit of encouragement from my father, as he was a pioneer cartoonist in Egypt. Art was my life from a young age. My father's extensive reference library inspired me, and I was always drawing in my spare time, which spurred on my goal to join the Faculty of Fine Arts.
My time spent there was extremely influential, thanks to working directly with art professors, which dramatically developed my art skills and formulated my style. I went on to achieve a doctorate in Science Fiction and Fantasy Art, and later wrote research papers covering Golden Ratio, Sacred Geometry, Composition Rules, Environment Design, Contemporary Arts, Illustration, Digital Painting and UX/UI.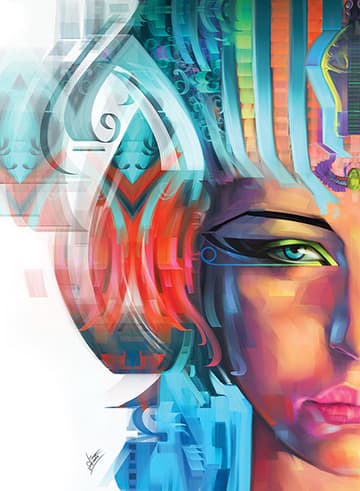 Can you tell us about some of the projects you're working on right now?
I'm currently working on a set of digital paintings for my next exhibition entitled "Princesses and Kingdoms," which deals with the portraits of young women in royal clothes and is inspired by historical fashion. I'm also about to finish an academic research paper focused on Golden Ratio in nature and the human body.
What has been your favorite project to be a part of? Why?
Over the years, I've had many favorite projects, such as a series of illustrations and cartoons for various publishers. I especially enjoy working on projects that deal with historical, fictional, and future themes, which mix painting, decoration and design.
What does a typical day look like for you?
I spend my days as an Assistant Professor at the Faculty of Fine Arts in Cairo, Egypt and then go home to relax a bit before working well into the night on my freelance art projects.
How does Painter help you in the development and creation of your artwork?
For many years, I used traditional techniques to create my artwork, until I switched to digital painting in 1994, and began to experiment with a variety of available software, allowing me to discover that Painter was made for artists and offers the ability to simulate traditional materials.
With flexible tools and varied material options, I was able to easily modify my artwork at any stage and still be able to maintain unique results. In my opinion, it's the ideal digital painting software.
What's your favorite Painter tool/feature?
The Painter brushes I use most often are Real 2B Pencil, Real 6B Soft Pencil, Chunky Oil Pastel, Dull Conte, Oil Pastel, Soft Vine Charcoal. My favorite brushes are Palette Knife and Loaded Palette Knife.

Do you use Painter and any other software together, and if so, what do you like about that process?
At this point, there is no reason for me to use any other software than Painter, as it offers me abundant options to create my artwork.
Do you work full-time as an artist?
I currently work full-time as an Assistant Professor at the Faculty of Fine Arts in Cairo and continue to have a successful career as a freelance artist in my free time.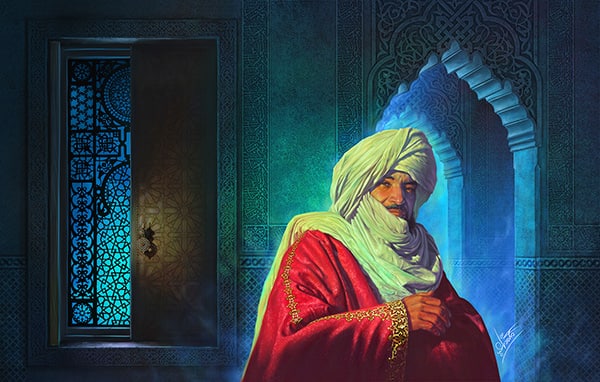 What advice would you give to up-and-coming artists?
Use anything that catches your eye to create and don't stop drawing every day!
What hardware helps you get the job done? System and peripherals.
I currently use Corel Painter 2019 on both a Mac and PC with a Samsung 28-inch 4k Montior and a Wacom Intuos Medium Tablet. My Mac is running Sierra 10.12.6. My PC is a 3.39 GHz Intel Quad Core i7 with 16 GB RAM, a Kingston SSD and NVIDIA GeForce GTX 750 Ti 2GB Graphics Card.
Learn more about Mohamed Taa'eb at http://www.taaeb.com/