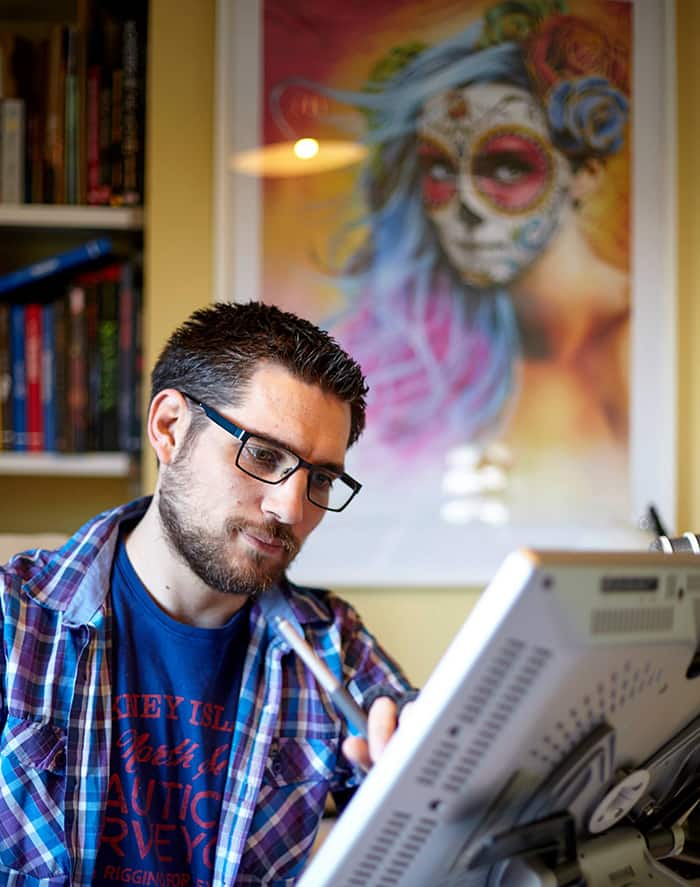 What inspired you to become an artist?
Everyone is born an artist. All children draw but it's about what inspires us to keep creating art as we get older. I was surrounded by Superman comics, He-Man on Television and Star Wars in cinemas when I was young. It was a time when finding inspiration was easy. As I got older, I stayed close to comics and fantasy, but technology for artists was growing, and it was easy to become excited at what was happening with tablets and software like Painter & Draw.
Today, my inspiration still comes from TV, films, and comics but with the internet and technology for artists being as amazing as it is, it becomes easy to paint anything that you can imagine.
When you become a freelance artist, you get told what to create and so, you have to find inspiration to help you bring your commission to life and make it your own. For me, Google Image Search is still king for sparking my mind randomly with ideas. I can spend a few days searching various words to find unique and new concepts that I can merge with the challenge at hand.
Can you tell us about some of the projects you're working on right now?
As always, I'm working on a lot of different projects. I've got a healthy stack of book cover and portrait commissions, regular YouTube videos to post, and I'm constantly dedicated to my mission of working with software and hardware developers like Corel to help improve the technology that we use to make our art, and to make it better.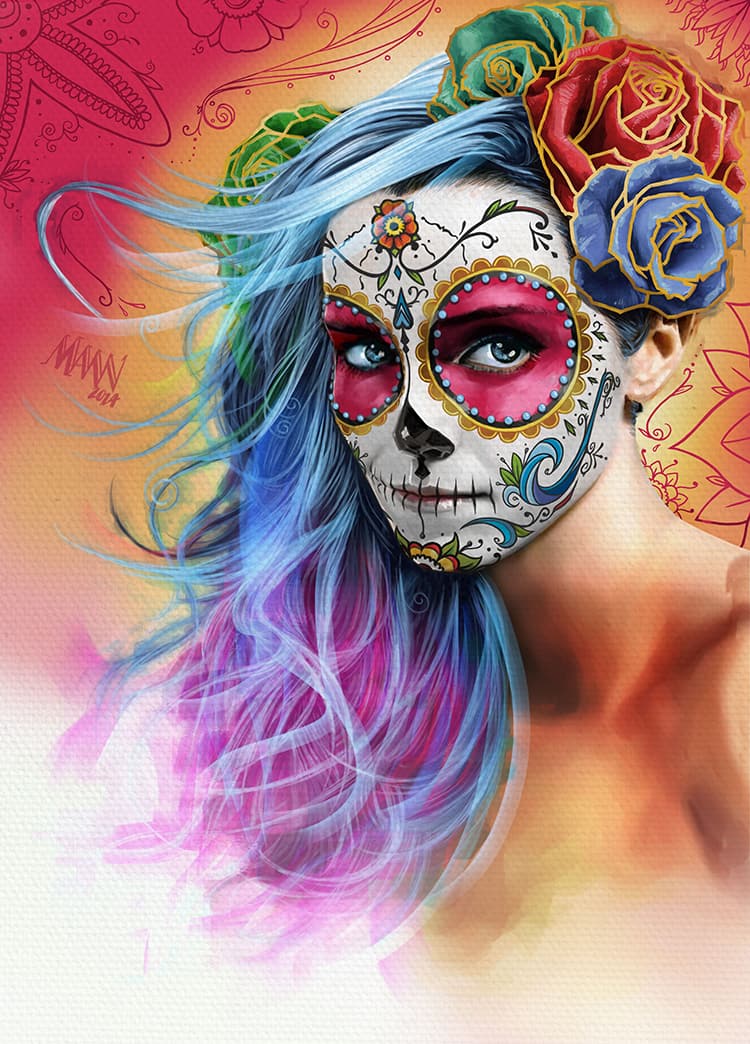 I've also got two great long-term side projects. My research into the development of VR/AR as a working environment for artists. This includes the development of a VR stylus controller. I've spent the last year talking to experts, companies, and developers to find out what is possible and what's going to be possible for us as artists. The future is very promising when you look at the VR headset as a boundless alternative to the drawing tablets many of us couldn't live without.
For my second project, I'm teaching myself 3D sculpting this year. I'm a strong believer that we all need to constantly learn as much as we can about different subjects, in order to become better creatives. It's one of the reasons I'm on YouTube, so I can learn from my community and share what I've learned.
Last year, I taught myself video editing in Premiere, After Effects and Audition. Learning these skills make for better YouTube videos, but amazingly, also to give me a fresh perspective on composition, lighting, color and more. Learning any new creative skill will always improve the ones you have. Learning 3D is tough but it's something I've always wanted to do.
The most important project is always my current painting. I like to lock myself off from the world when I paint and ignore everything for days on end. Recently, I've been working with a publisher on a new series of covers for an upcoming series of novels. I won't say too much, but luckily, I'm getting to paint a lot of dragons! That's living the dream.
What has been your favorite project to be a part of? Why?
Of those projects, I'd say my VR research is the most thrilling because every conversation leads to me learning something new. The simple idea of being able to use Corel Painter in VR someday soon with a stylus is fantastic. There's some work to do but I don't think it's as far away as I once thought. There's a lot of questions and some great solutions. I'm starting to release videos which cover this topic and more will follow.
I'd like to think that in time I'll be able to say I played a part in making VR a real workspace for artists. That feels pretty good.
When I've created my first big piece in Painter on VR, hopefully it will be one of your favorites too!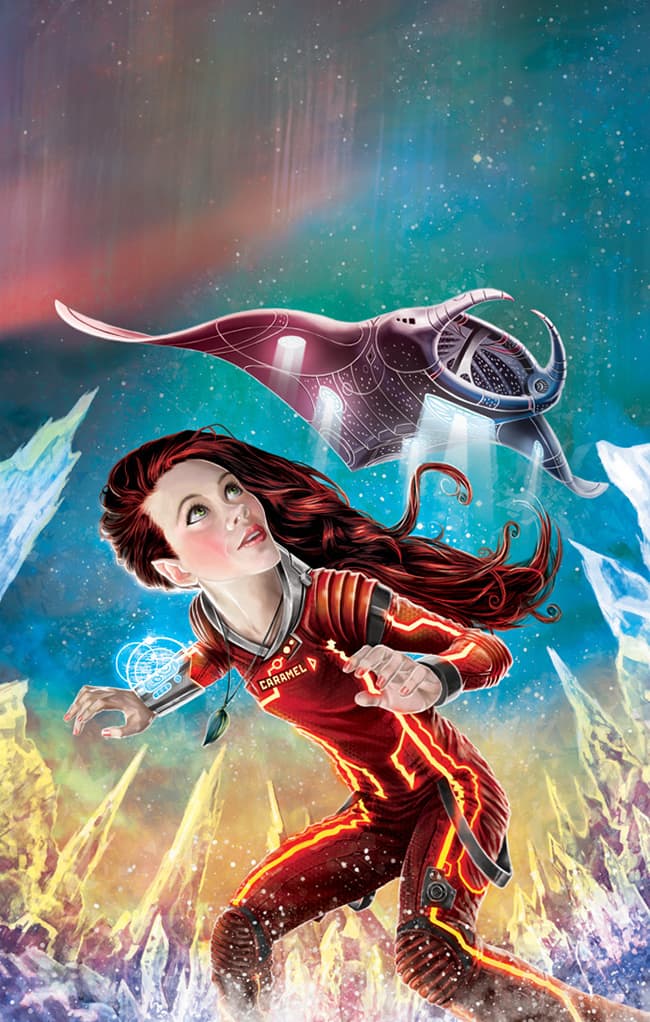 What does a typical day look like for you?
I wake up and play with my son before doing the admin of checking emails, social media messages, and video comments. Then it's time to work on my latest commission while watching discussions and documentaries online. I always try to find something related to the subject I'm painting. If the painting is going well, then I could keep painting until the early hours of the morning and it makes for a nice straight forward day.
Should the painting get to a natural stopping point, I like to give myself some time to walk away and get some thinking space, so I can look at it fresh and spot the things I don't like or imagine how I'll work on the image next. When this happens, I'll move on to another painting or to creating content for my channel.
I'd like to spend more time traveling to gain experiences and reference but that's not what happens when you're freelance. Ha-ha!
How does Painter help you in the development and creation of your artwork?
I use multiple applications to create my artwork. Often, I'll use Painter as well as another application, like Photoshop, on the same painting to achieve specific styles or details that I want.
Corel Painter allows me to create textures and lighting techniques that no other piece of software can achieve. Although I never try to emulate the traditional mediums entirely, Painter's brush engine is unique, and the brushes will always give me a look that forms part of my own style.
I paint fantasy and science fiction and so, I often go for the more natural and powerful stylistic brushes in Painter. The Particle brushes remain my favorite brushes because I love to paint the awe of magic and weapons with these fantastic sets that are always getting better.
Painter 2018's new Thick Paint has been a great new feature to really build layers and create traditional strokes which help frame elements in a piece.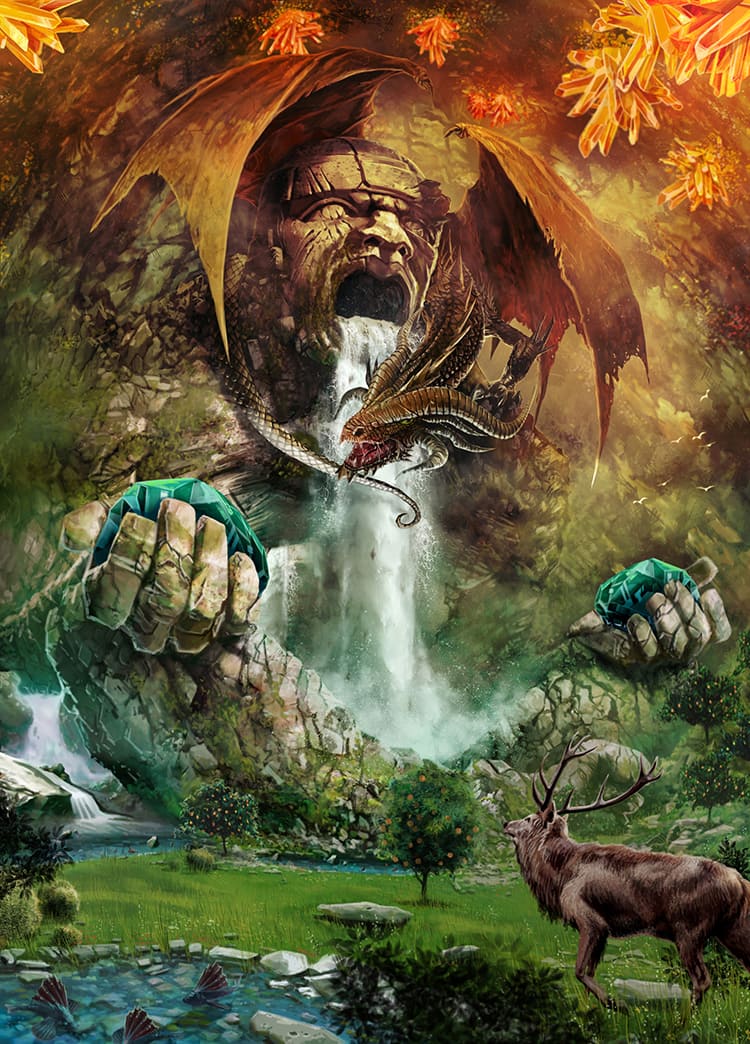 What are the challenges involved with being a full-time artist?
I've been a full-time freelance artist for 20 years now. My work as a consultant for hardware and software companies, being a YouTuber, that is all still a part of being an artist. At one point, I worked as an Art Director for advertising companies.
The challenge is to push your skills in every way possible. In my paintings, I hide Easter eggs and attempt to make the detail as flawless as possible. I research weapons, clothing, and textures to make them as realistic as possible.
Painting anything is fun but at the end of the day, when you're freelance, the challenge will always be to keep your portfolio looking as good as can be. Making every piece portfolio-worthy is a challenge I always try to live up to.
What advice would you give to up-and-coming artists?
Paint something that challenges you every day. If you hate to draw something, then draw it. You'll be a better artist and have a fantastically varied portfolio if you practice drawing everything that you're afraid of drawing.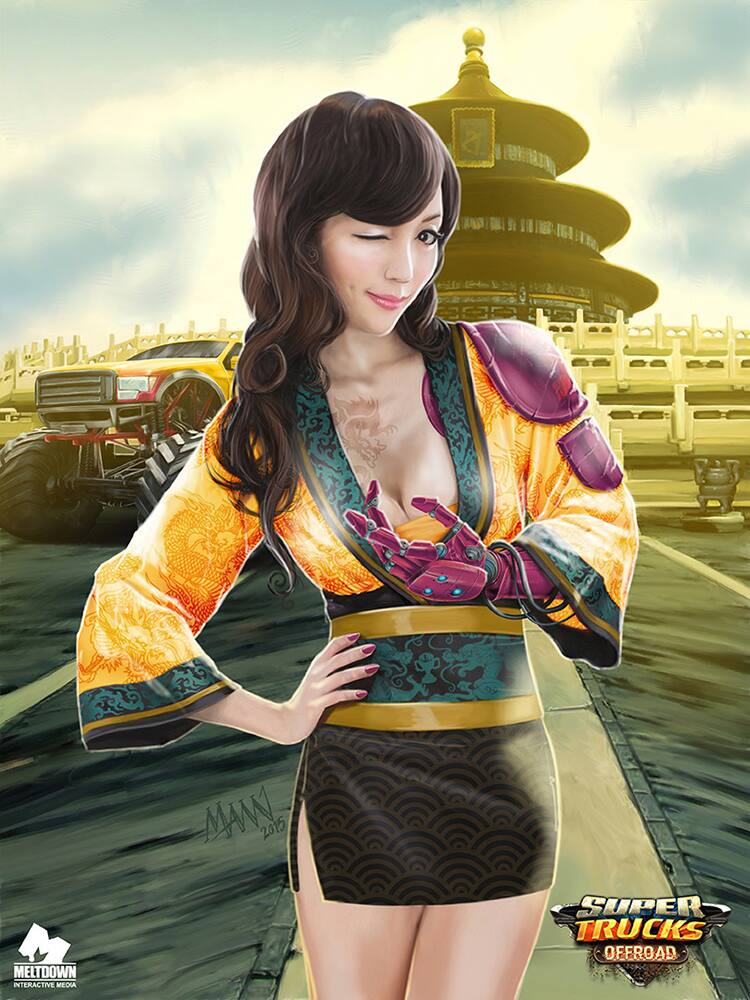 For me, it was horses. I painted horses every day for a long time. Running, mounted, skulls, and more. Now I love to paint horses, and one thing I noticed is that it has had an effect on more than just my horses. Even my dragons have improved with that practice.
What hardware helps you get the job done? System and peripherals. (Specific type of Mac/PC and Wacom tablet, etc.)

I moved away from Apple on all fronts in 2017. I swapped my iPhone for a Samsung Note 8, which has fantastic Wacom stylus tech. I swapped my iPad for a Lenovo Yoga Book, which is awesome and uses full Windows applications. I swapped my MacBook Pro for a more powerful Windows laptop from Dell.
I did all of this because I care a great deal about technology and Apple has failed to give us touch and stylus tech across all devices, which is something that I believe is highly important to the creative community that supported them for years.
I review and talk about a lot of technology for artists, such as Wacom tablets, the Dell Canvas, Microsoft Surface, and more on my YouTube channel. I created it to help us all in our creative efforts.
We are seeing a lot of amazing new devices with more on the way. All created to help artists to create amazing art with Corel Painter!