"I use Painter exclusively in creating my textures for my models."
According to Ken Gilliland, he's been an artist from the day he could hold a crayon. Art is his main form of communication; the way he best expresses emotion. So, being an artist has never really been a choice for him, just as breathing isn't a choice; it's part of him, for better or worse.
Throughout school, he focused on art. Once out of college, reality set in and he realized that there weren't a whole lot of decent paying artist jobs out there. Since he didn't particularly like the starving part of being an artist, he chose to have a day job and did art in his spare time.
Eventually, he connected with a fine art gallery and began to show his paintings. However, selling 2-3 pieces a year wasn't going to pay the bills, so he continued doing the day job. He added more to his spare time hobbies with the advent of home computers and picked up a TI-99/4a. Ken began programming, first as a hobby, then as a part-time business, creating art, games and educational software. Later on, he moved to a PC and discovered Sketcher (the black and white precursor to Painter) and has been a Painter user ever since.
With the 3D art boom, he found that he could actually start making a living with his art and eventually gave up his day job for a full time art career.
Currently, Ken is a freelancer and usually has the luxury of choosing the projects he wants to work on. Even with commissioned work, he takes the parameters of the project and tries to make them work with his own. While his background in art is primarily traditional art, illustration and oil on canvas, his current work is in 3D models. He models in 3D, rigs, maps and paints textures on them. Right now he's working on a Sage-grouse and Prairie Chicken model, as well as a 3D environment based on the Big Cypress National Preserve in Florida. The environment will be filled with 3D endemic plants such as Bald Cypress, Ghost Orchids and Spanish Moss.
It's hard to pick a favorite project because so many strike different emotions in Ken, but he's most fond of his work with birds.
He's a birder and a nature lover so he's obviously passionate about that subject. As an artist, he knows that passion is key to making great art. Much of his focus has been creating 3D bird models and painting them in Painter. It's always fascinating to see where his bird products end up. In fact, his Northern mockingbird ended up on billboards and bus benches in the mid-west to promote "Omaha Reads: To Kill a Mockingbird." Also, his Arabian Ostrich is used by the National Wildlife Research Center of Saudi Arabia to show what the now extinct bird looked like.
As for illustration, his favorite project is the work he did with California Guitars. While the client was very specific about the content they wanted, he still managed to have some fun doing the project. In Painter, he created multi-layered images in which each layer created a 3D lenticular effect when assembled. Video and Images.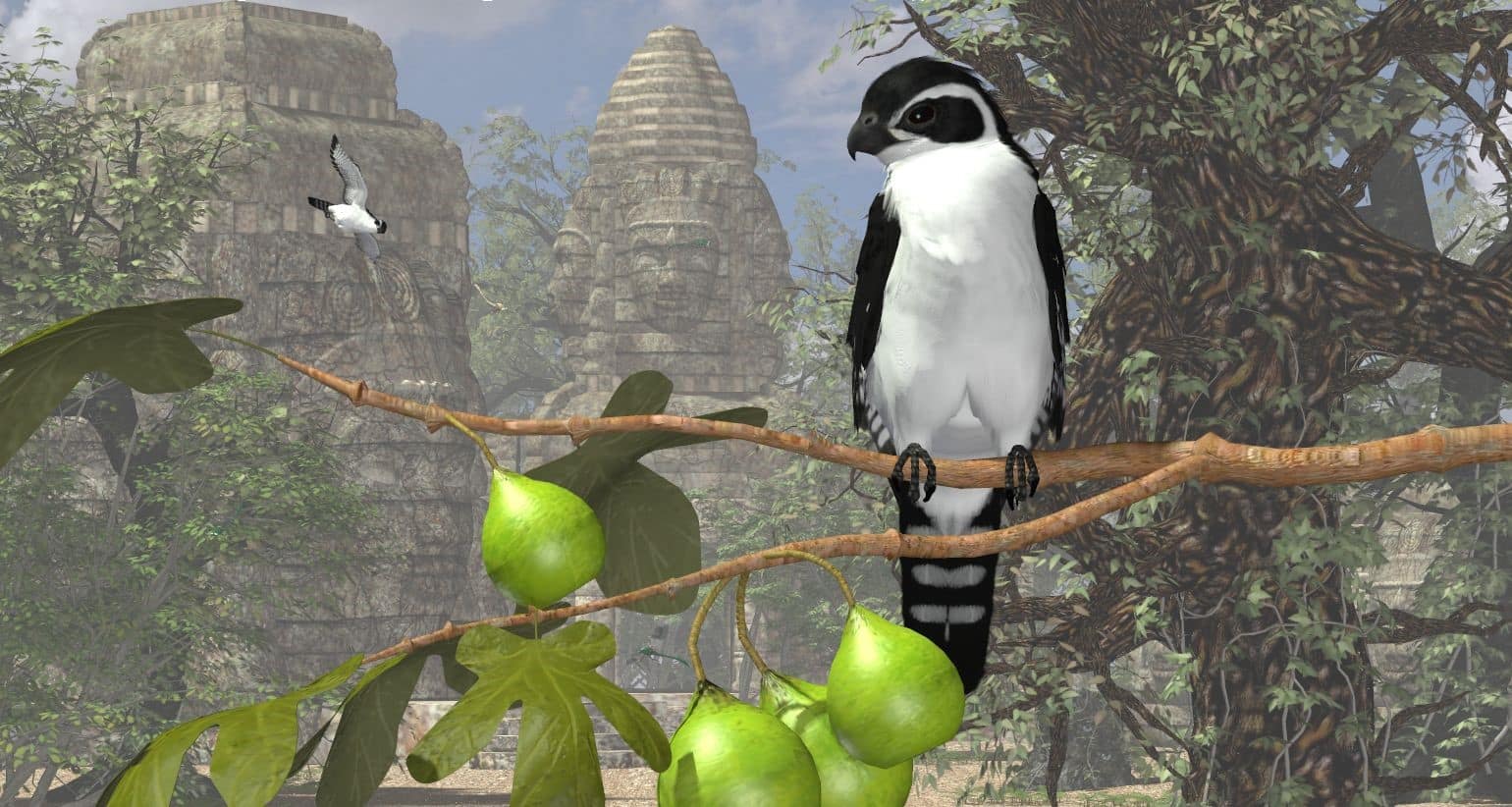 For Ken, being a freelancer who works at home, he feels it's important to try to adhere to some sort of schedule. Being a "professional" he feels he's supposed to work whether he feels inspired or not. That works better in theory than in practice. He feels that his work in those non-inspired moments takes forever to complete and while competent, is rarely his best work.
When inspired, he can do the work easily five times as fast. So he tries to find something about the project that excites him. Throughout the work day, he listens to music, doing a wild mix of type and style. It's pretty common to hear a section from Mozart followed by the Ramones or Paul Thorn in his office. Music often helps to evoke emotional input and inspiration when it's missing from the project.
As a morning person, Ken usually starts very early, 5 or 6am. He works for a couple hours, has breakfast, sees his wife off to work, and then returns to work until about 2pm. It's important that he's not locked in his office all day, so during his 2pm lunch break he sits on their wrap around front porch and enjoys the garden. From his vantage point, he gets over 100 different bird species year-round in the garden. After lunch, he goes back to work and usually stops around 4-5pm.
How does Painter help you in the development and creation of your artwork?
"I use Painter in developing compositions for my oil paintings. Using layers, it's really handy to adjust the composition before wasting paint and time on the canvas. In addition, I use Painter exclusively in creating my textures for my models. The wide range of tools and brushes, and the ability to tweak any of them to my taste, plus the traditional art 'feel" of the brushes, has kept me a Painter user from its initial release to the current version."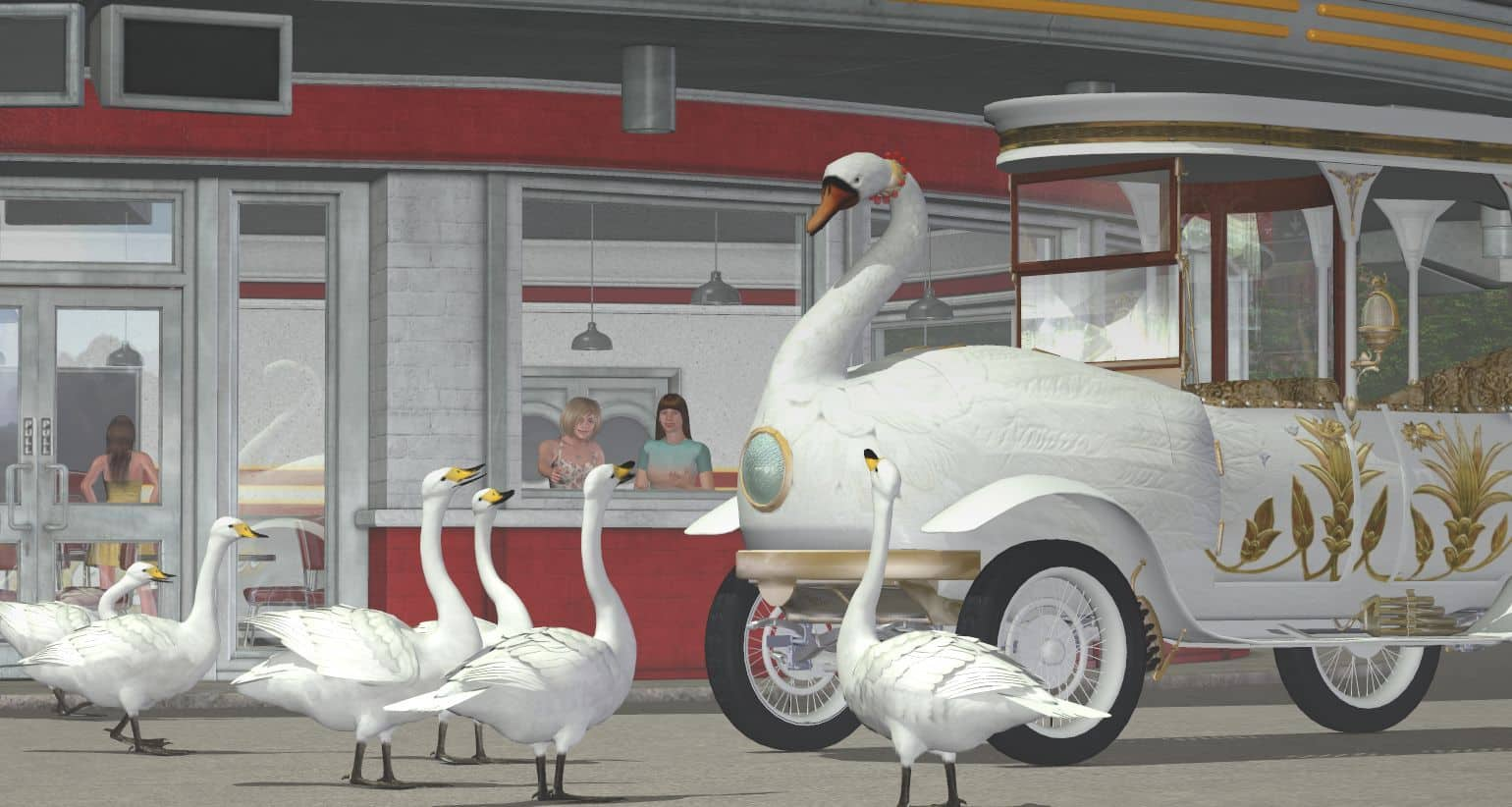 What's your favorite Painter tool or feature?
"Since most of my work is in texture maps, Painter's tools are a great help."
I have so many favorite tools and features that it is hard to know where to start. I already commented on the traditional tool feel the brushes have and the ability to tweak them. I use a variant on the "Hairy Oil Brush" to create my bird feathers. By adjusting the color variants, I get a nice mix of hair-like lines that are slightly different colors that adds depth to the feathers.
I love the image hose for filling in backgrounds on some of my digital pieces, using a wide variety of plant brushes. With my illustration projects where text or a raised surface is used, I find myself constantly using the bevel tool.
In my custom palette, apart from my custom brushes, you'll find: Large and Variable width chalk, the Just Add Water Blender, Eraser, Dodge, Burn, Image hose and Variable splatter airbrush.
As an accomplished artist, Ken has some valuable advice and insight for up-and-coming artists: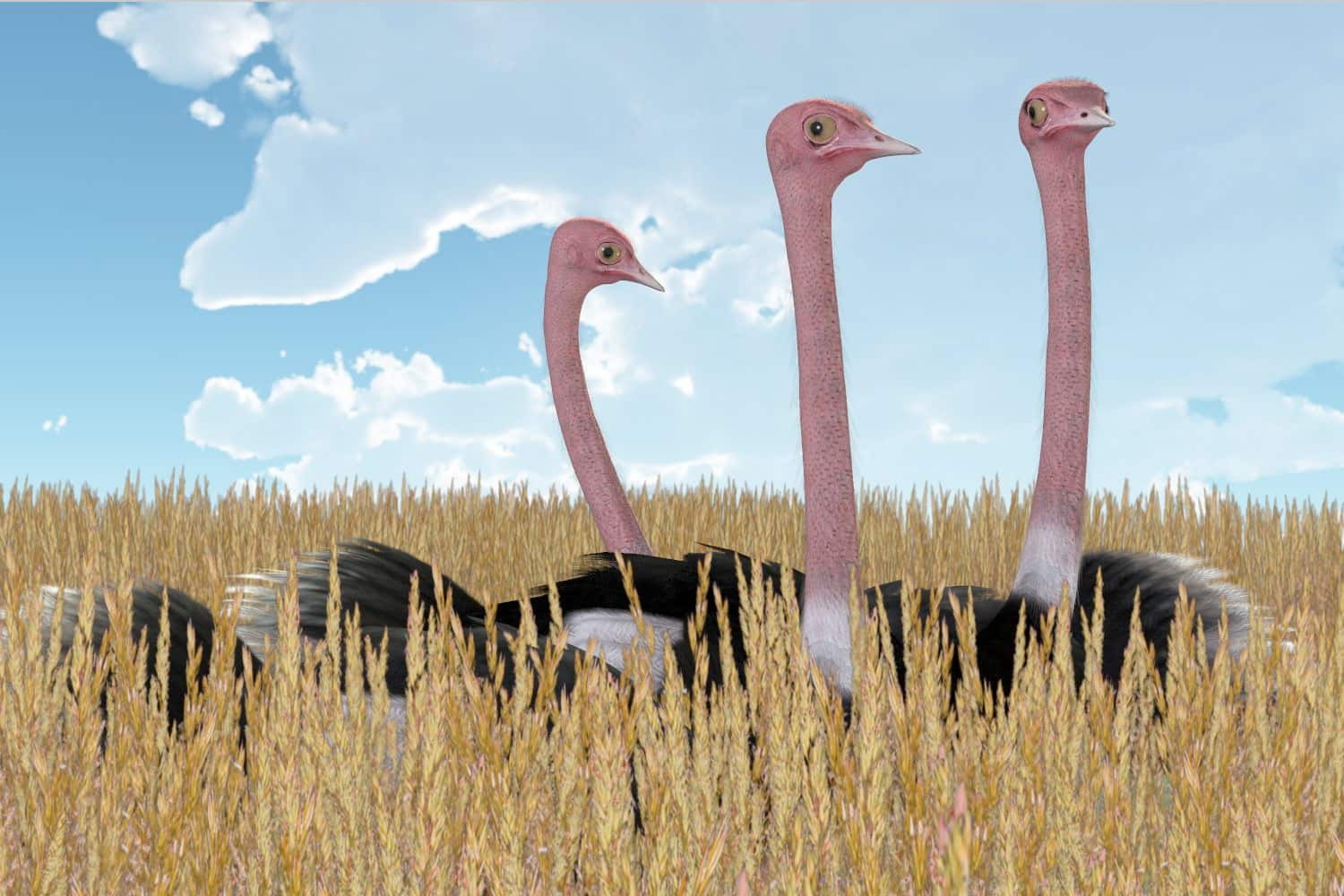 "Tap into your feelings and use them to your advantage as an artist. Your best work will always come from deep inside you. Don't be afraid to show it. When I'm depressed, creating art is the best remedy to put me back on the right track. Be Dorian Gray and transfer those feelings to your work.
If you're thinking of becoming a freelancer or working at home, set a schedule and stick to it. Pretend that there is a boss looking over your shoulder and watching you punch the time clock. It's very easy to let goofing off a day or two turn into a week or two… so be disciplined.
Also, being an early adopter in the computer world, I had to piece together a system and learn to code even to get a program to run, so taking the PC route was the most comfortable to me.
Today, my most essential work tool is my Wacom Intuos. Painter, to me, has always had a great pairing with the Wacom tablet. Pressure and tilt sensitivity make my job so much easier, allowing my traditional art skills to flow on the screen without technology getting in the way."