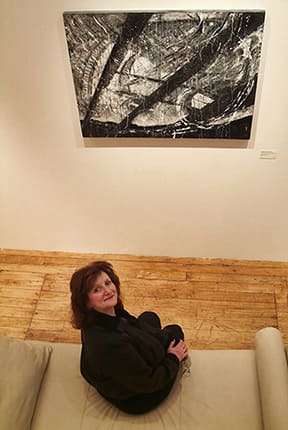 What inspired you to become an artist?
Corel Painter! My mother was an artist and I drew and painted all my life. I also studied art all through school and minored in it in college. And I had the good fortune of growing up outside of New York City, living in London during college and living in Manhattan after college. So I spent a lifetime visiting galleries and museums.
Unfortunately, my mother didn't encourage me to be an artist, so I chose to pursue writing, instead, and was a writer and an editor for newspapers and magazines for the first few years out of college and dabbled with art in my spare time.
It wasn't until I got the gig to write the first Corel Painter manual that I started to get serious about being an artist. I was hired because of my writing and editing experience and it was just one of those lucky things that I also happened to have a background in art.
I had to paint every day to learn the Painter features to write them up for the manual. Then I had to paint to write tutorials for books; in-person classes and demos at professional photographer and computer venues; and then videos.
I loved painting to illustrate my tutorials so much that I started to paint commissioned portraits and then fine art abstracts. So it has been my involvement with Corel Painter that has inspired me to become an artist!
Can you tell us about some of the projects you're working on right now?
My time is divided between instructional materials and classes; commissioned paintings; and my own fine art.
I am teaching an Artistry Retreat in Atlanta, January 23-25, 2019, where I will show art lessons and steps for turning portrait, pet and landscape photos into paintings in Corel Painter. I'll also show how to paint with traditional acrylics and oils on the canvas after the artwork is printed.
For those who are unable to attend the live class, I am offering an Artistry Retreat Webinar September 11-14, 2018. It will include the art lessons and Corel Painter steps. It just won't have the traditional painting section included in the live class.
I'm also working on Volume 4 of my popular Corel Painter book, Painting for Photographers.
Meanwhile, I have several commissioned portraits and paintings in the works, both directly for clients and for photographers for their clients, including paintings for a company that makes TV covers. I am their in-house artist for whenever someone wants a custom-painted TV cover.
And I am painting a new series of abstracts. Please check my website for current classes, webinars and books. http://www.artistrymag.com
What has been your favorite project to be a part of? Why?
I love all the projects I do.
Top of the list would be a portrait I painted for a client who is an art collector. The source photo was a snapshot of her when she was a child with her parents and sister. She renovated her childhood home and the portrait I painted based on the photo was the centerpiece. Her mother had already passed but her father was still here, though in bad health. It was a true collaboration with this client to get exactly the painting that she wanted and in the end she was in love with it. And her father was able to see it, but sadly passed a few days after the portrait was delivered, so the client was happy that her father got to see it. The painting means a lot to the client and it was an honor to paint it for her.
I also love teaching my Artistry Retreats, whether in person or webinar-style online. It is really a joy to see the students' aha moments, when suddenly Painter seems less mysterious and they're actually able to use it to paint. Because I was never encouraged to paint, I want to save others from that same fate, so I enjoy encouraging everyone to paint in my classes.
Another favorite project was creating a series of fine art abstracts for a gallery show in the Chelsea section of New York.
It was so enjoyable because it was true art, which, in my view, is the expression of thoughts and feelings toward a subject and a communication between the artist and the viewer.
My series was called Roller Coaster Dreams and it illustrated my childhood dreams of highways turning into roller coasters. I think the best part was getting feedback from viewers and collectors about what the art meant to them.
What does a typical day look like for you?
There isn't one, really, which is the way I like it. One moment I'm working on Painter instructional materials, the next I'm painting commissioned paintings and the next I'm painting abstracts.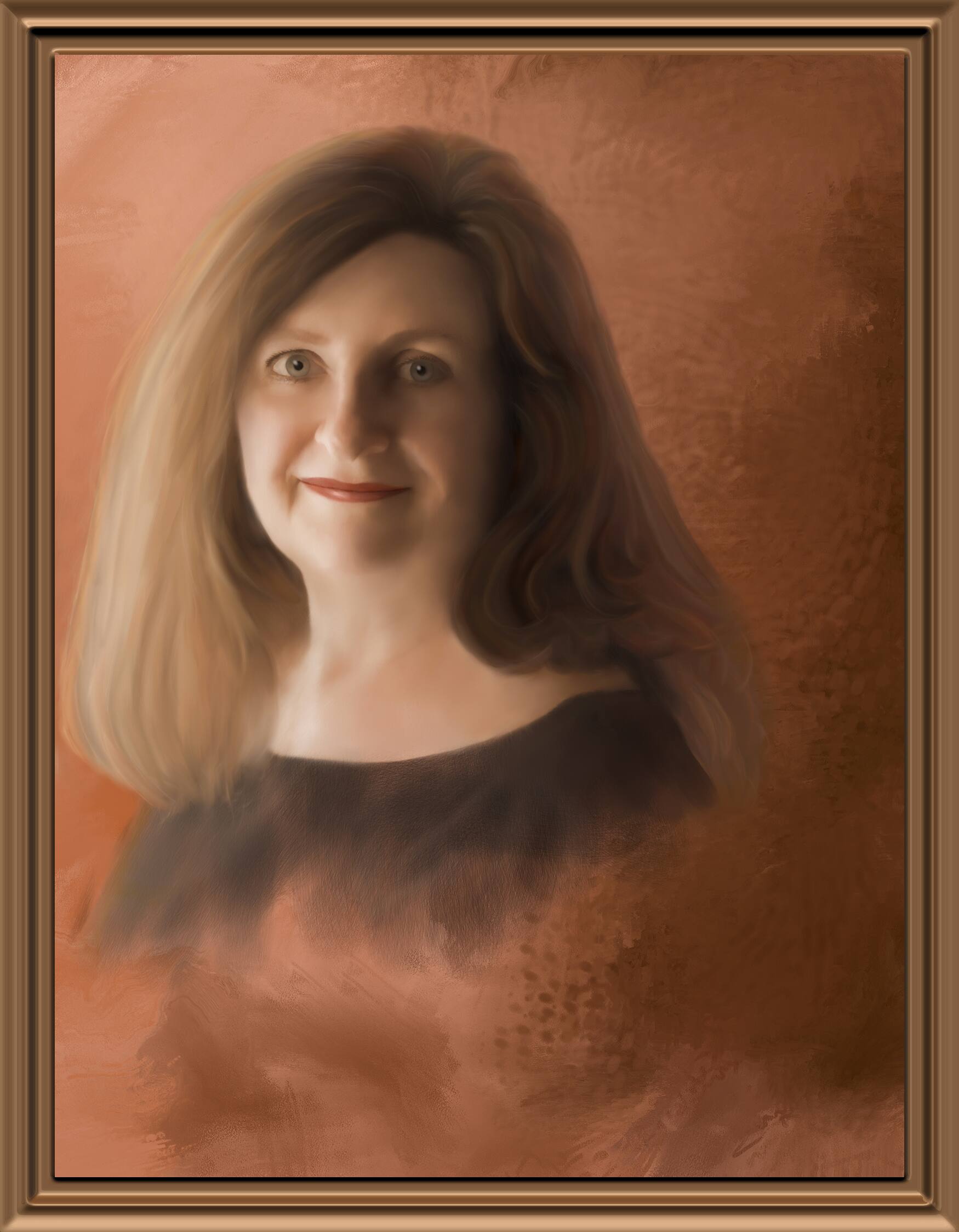 How does Painter help you in the development and creation of your artwork?
Painter helps because of its limitless possibilities.
Since day 1, much has been made of the software's ability to emulate natural media, which is, of course, very useful. But I also like that it is so easy to invent and create new kinds of media with Painter by building custom brushes and textures.
I use Painter's natural media tools when painting more traditional commissioned portraits and landscapes and I invent esoteric looks for my fine art abstracts.
What's your favorite Painter tool/feature? Why?
The Resaturation slider. I like controlling the color saturation in each brush.
What are the challenges involved with being a full time artist?
The main thing is the age-old problem of balancing the marketing and production. As artists, we all love to just sit and paint. Unfortunately, you have to be generating the work to paint if you want to pay your expenses.
What advice would you give to up-and-coming artists?
Take art lessons. It may or may not be a true indication, but on Facebook in digital art groups, I see the same question over and over: I want to paint. Does anyone have any tips?
Traditional art theories apply to traditional and digital tools. You'll get much further if you learn traditional art concepts and apply them when painting digitally.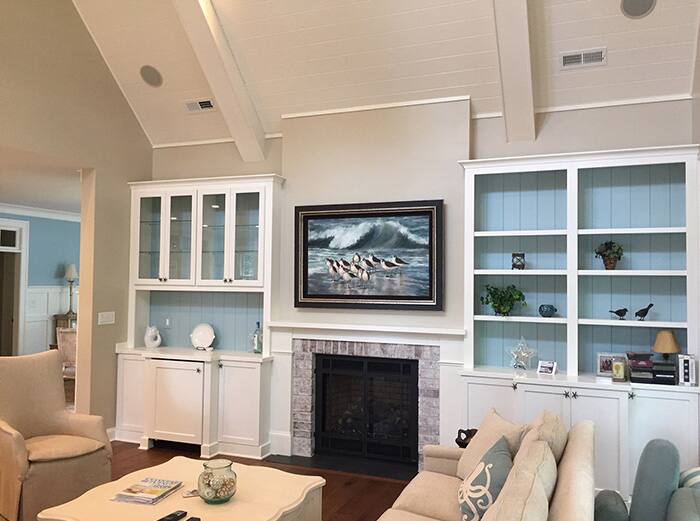 What hardware helps you get the job done? System and peripherals.
I use a 21.5-inch iMac with 16 gigs of ram and a Wacom Intuos tablet. I also use a Wacom Cintiq Companion 2
Do you use Painter and any other software together and if so what do you like about that process?
I use Photoshop for image editing like editing tones and colors and for resizing.
Photoshop is still the best when it comes to image editing and Painter remains the best for painting.
To learn more about Karen visit: http://www.artistrymag.com/