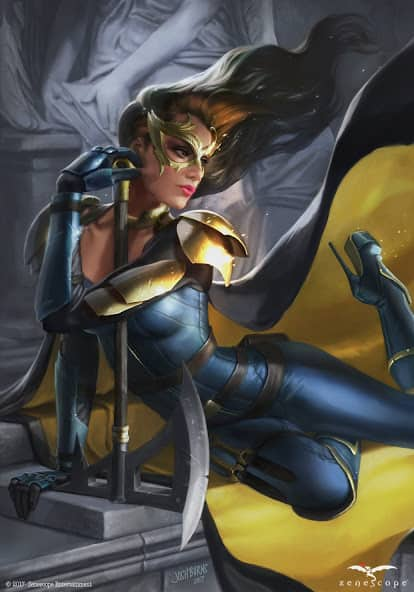 What inspired you to become an artist?
As far as I can remember I enjoyed drawing characters. When I was younger I just thought it was fun to see an idea on paper, then to share it with friends. I didn't take art too seriously when I was a teenager, and after art college I drifted away from art for a few years. During these years of working hard at day jobs and feeling limited, I figured I should be putting my work ethics into something for myself. That was the inspiration to become an artist again. Things have been working out.
Can you tell us about some of the projects you're working on right now?
Right now, I'm working on original content, so I shouldn't share too much yet. I have been toying with the idea of gothic characters in a mystery storyline, heavy on atmosphere.
What has been your favorite project to be a part of? Why?
Outside of finally working on my own project? I'd have to say working on any of the gothic covers for Zenescope. My editor there really gave me a lot of freedom to paint their covers.
What does a typical day look like for you?
For my painting days, I usually begin work around 9am and shut down anywhere from 5-11pm depending on my motivation or deadline. I start by checking my emails, then managing the workflow. I try to take breaks often, exercising here and there to stay fresh, but if I'm in the zone I try to stay there as long as possible.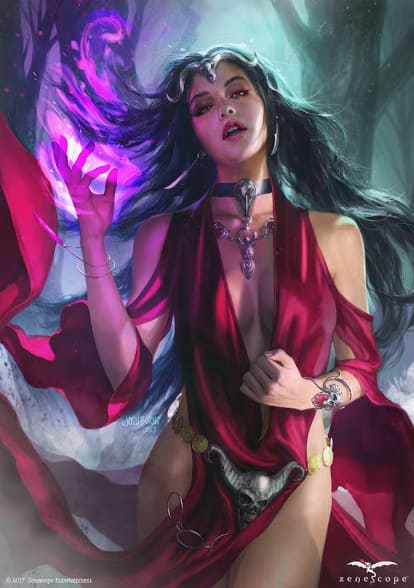 How does Painter help you in the development and creation of your artwork?
I'm pushing my art into more of a hand drawn, and painted style. Corel Painter really allows me to give illustrations that realistic media feel. The brushes of Painter are unmatched by any paint program I've used so far. And they have always been my choice for painting those realistic textures, whether skin, fabrics, metals, et cetera.
What's your favorite Painter tool/feature? Why?
I really liked using the Soft Charcoal Pencil with Real 6B Soft Pencil, because it most resembles how I draw on paper. But lately I've been taking an interest in the Chunky Soft Pastel. I really like how oily it looks. Painter just behaves more like real media.
Do you work full time as an artist? Were there any challenges involved with this?
I do not. But I did work full time freelance for a time, and that was rough on the money side. I decided it would be best to continue a day job and focus on painting better. Because my income is stable again, I have the option to choose just the exciting jobs which only help to build a better portfolio.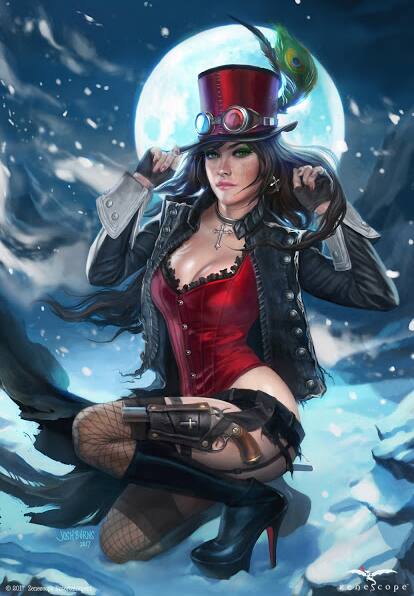 What advice would you give to up-and-coming artists?
Stay focused on why you started to make art. Really think about it and write it down. That reason should help keep you refreshed and excited.
What hardware helps you get the job done? System and peripherals. (Specific type of Mac/PC and Wacom tablet etc.)
iMac 27", 3.4 Quad Core i5, 8GB 1600 DDR3, NVIDIA GeForce GTX 775 2GB /Wacom IntuosPro large.
I primarily paint on the iMac at home, and rarely paint away on my MacBookPro. I had a 22" Cintiq, but I couldn't deal with the grainy display so I returned it. I haven't found anything that agrees with my eyes like an apple monitor.
Do you use Painter and any other software together and if so what do you like about that process?
Yes. Whenever I'm using Photoshop and I feel like my paintings have become too digital, I will bring them into Painter to make them look like paintings again. Then I can bring them back into Photoshop to finish any edits and effects.