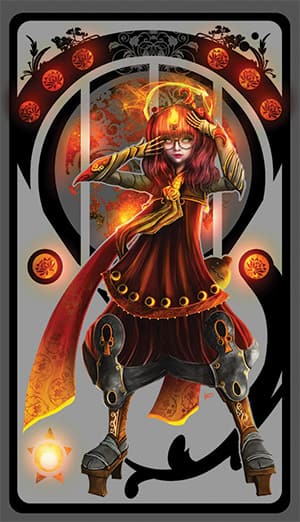 What inspired you to become an artist?
I started to draw when I was 4 years old while watching a Saturday morning cartoon and wondered how it was made and how it was colored. But those were probably the doodles that I made when I started drawing.
The inspiration started when I saw the art books at our school library. An art book about the old Renaissance master painters, though I didn't know who they were and what the heck I was looking at, and I didn't even know what kind of medium they were using back then. All I knew was that it was more interesting than the fancy robots and superheroes I saw from the Saturday morning cartoons. Afterward, I was browsing them every day.
There was this guy who drew a portrait of a lady who had a mysterious smile but and I didn't know immediately that the artist was Leonardo. And there was this other guy who drew the creation of Adam, which also caught my eye. What fascinated me the most about Michelangelo's work was that it has a composition and it looked divine. I tried to replicate it over and over again using pencils at first, then crayons before I moved over to chalk to draw my version of the creation of Adam on the pavement. Before I even knew it, I did my own masterpiece when I was 7 years old.
Can you tell us about some of the projects you're working on right now?
Right now, I'm the art director and co-founder of www.gunshiprevolution.com and I'm also the art director of Imagine Incredible Comics and we are developing our own comic brands and other IP for games.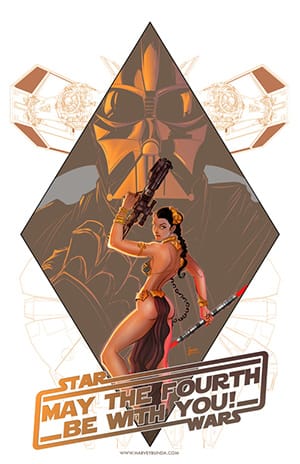 What has been your favorite project to be a part of? Why?
Probably making the design for Marvel HeroClix toy line and working on the art for LucasFilm for their art book.
What does a typical day look like for you?
A typical day is waking up in the morning, making breakfast, and then working out before heading to work at Imagine Incredible Studios here in Novi Sad, Serbia. After work, I head home and start to practice on my cello and work on personal art.
How does Painter help you in the development and creation of your artwork?
Painter was also one of my inspirations back in the day, especially when I saw this PDF on how to paint in Painter 6 when I was younger. When I saw the capabilities of the software, I told myself, "This is where I will learn digital painting," way back when a digital painting was a thing. I thought back then that I wanted to be in their "Painter Master" list and I thought it would be really cool to work with them, but also because mainly Painter is a staple to my pipeline of work.
What's your favorite Painter tool/feature? Why?
My favorite tools are oils, blenders, watercolor and the infinite capabilities of tweaking the brushes. Nothing compares to it, especially the blending.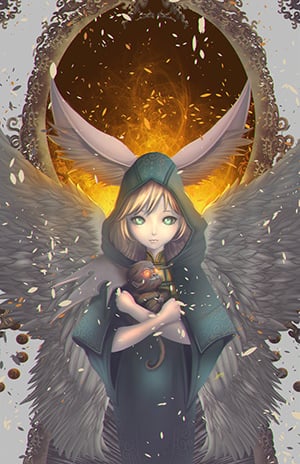 What advice would you give to up-and-coming artists?
I suggest starting with traditional methods first and learning from the old master painters. It's quintessential for a true artist to learn from the roots, and start from the most basic to the advanced.
The artwork that you see online and from the anime or manga and other comics are just there for inspiration. It's better to learn from the old techniques. For me, that's the best way you can transcend to divine, like what Ludwig van Beethoven said "Don't only practice your art but force your way into its secrets, for it and knowledge can raise men to the divine."
I think that's also the main reason I chose Painter as one of my main pipelines of production because it's the only software I'm confident enough that I can achieve what I do traditionally.
What hardware helps you get the job done? System and peripherals.
In my home studio, I have a MacBook Pro and Wacom Cintiq Companion Hybrid, so that I can work anywhere. And at the Imagine Incredible Studio, I have a PC and Wacom Cintiq q27 HD.
Is there any other software that you use in conjunction with Painter and if so how does this help your workflow?
My work pipeline is mainly Painter and Clip Paint Studio, Clip Paint helps my lines to be precise and then I move to Painter to start painting.