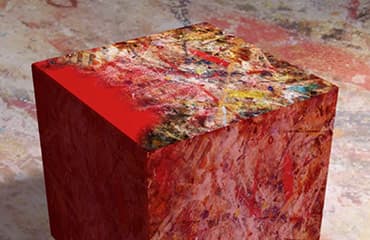 Texture Painting
Transform an environment or object, or alter a character's face and body to make it come to life.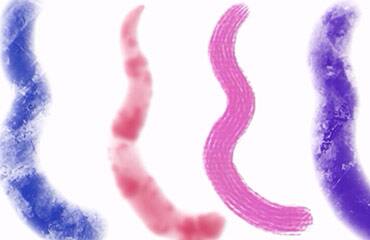 Dab Stencils
Mask your brush dab before applying paint to the canvas, plus change the opacity before you paint.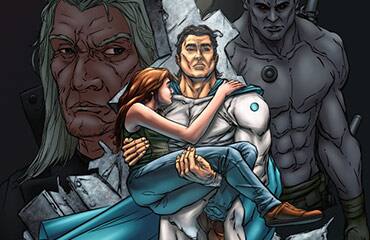 Glazing brushes
Apply velvety, translucent paint transitions just like the Renaissance masters, by essentially adding layers of paint to your masterpiece.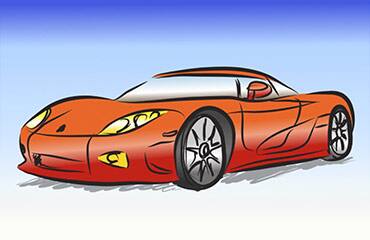 Interactive gradient tool
Create gradients quickly and easily with the enhanced node control to edit the color and opacity within the context of your painting.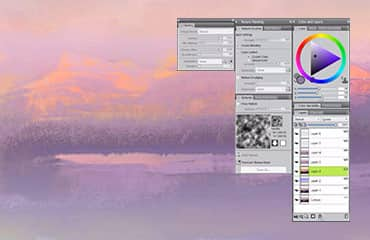 Palette Drawers
Organize your palettes all in one place. Now, you can quickly find what you need when you need it, and reduce desktop clutter.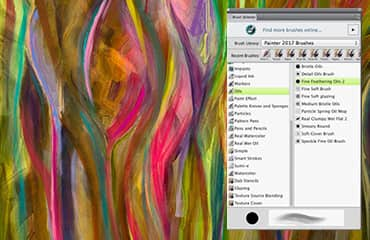 Brush Selector
Locate the precise brush within an organized system. With the updated Brush Selector, all of your choices are displayed as a convenient panel.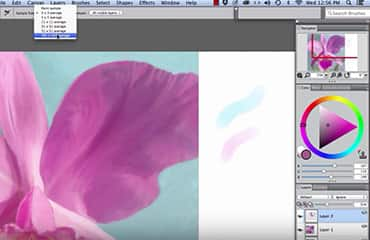 Dropper Tool
Select the exact color you want for any painting. Just sample a color from your canvas and let the Dropper tool make a perfect color match.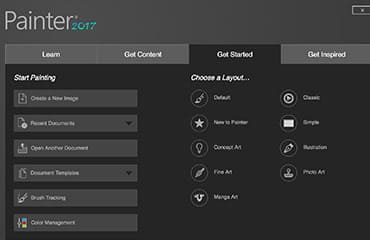 Artist Layouts
Find all the essential tools for your particular workflow and artistic style. Whether your expertise is in illustration or manga, we've got you covered.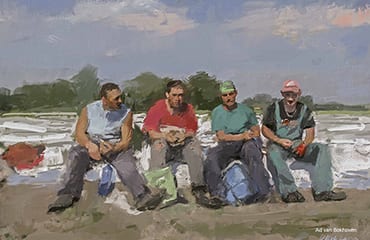 Artist Oils
Mix and sample multiple colors and experience luscious blending on canvas.