Learning
Whether you're a new user looking to learn the basics, or a seasoned Corel software pro in search of some advanced tips and tricks, Corel Learning offers a variety of ways to help you get the most out of your Corel products. Explore new techniques and tools, connect with other users online, and discover all new ways to stay creative and productive with Corel software.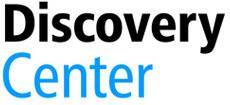 New! Video Tutorials
The all-new Discovery Center is the easiest way to learn photography, video editing,
graphic design and digital art. Check out stunning galleries, tutorials, tips,
eBooks and more!

Tutorials & Tips
For users looking to learn on their own, Corel offers a variety of self-directed learning solutions. Choose from one of the options below to find the resources and training materials that are right for you.